Seiteninhalt
Services
Green / sustainable measures:
Energy – own combined heat and power plant
Coffee from an equal opportunities employer – private roasting house in Stift Tilbeck
Laundry by an equal opportunities employer
No disposable plastic tableware
Equal opportunities employer
Alexianer Partyservice
Competent and reliable – give us a try!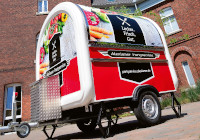 Picture gallery Alexianer Partyservice
Passion, reliability, and appreciation are attributes that we practice and maintain every day in our big, colourful Alexianer world. We go about our daily work with this aspiration. The Alexianer Partyservice is an equal opportunities employer where people with and without disabilities work side by side in the "mainstream labour market".
With us, you benefit from short paths and quick coordination processes combined with well known quality. We provide you with the right culinary and visual backdrop for all festivities, congresses, and large events: with tasty treats from our party service kitchen, our Alexianer bakery, and floral decorations from our monastery garden Sinnesgrün, and our qualified and friendly service staff, we will make your party into something really special!
---
Kontakt:
Alexianer Partyservice
Alexianerweg 9, 48163 Münster
Your contact person: Stefanie Herrmann
Tel. +49 (0) 25 01 96 62 31 51
Fax +49 (0) 25 01 96 62 31 05
---
---