Seiteninhalt
Accomodation
Welcome to Münster
Interested in taking a short break in Münster? Ah, well, now we're spoilt for choice. A short break, you said? Difficult. There's so much to experience and discover here in Münster, so much history, so much variety and vitality today…
But one thing we do promise you is that we'll do our very best. We've put together a variety of offers for you from which you can choose your own personal way of experiencing Münster. You'll always be very welcome!
Don't miss out! Book through us and get a "Münster Welcome! Ticket" to use Münster's public transport absolutely free of charge.
Special requirements? We can help. Before you set out, check with Münster Marketing regarding any questions and requests you may have, e.g. disabilities, allergies etc.
All help free of charge!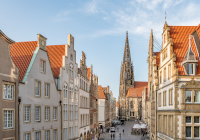 Old town compact
Make an easy, relaxed start!
2 nights
Starting at € 230.00 in a double ro
---
---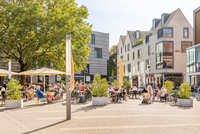 Long weekend: 3 for 2
Now that's a good idea!
3 nights
Starting at € 378.00 in a double room
---
---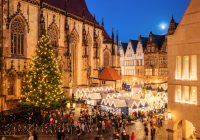 Advent in Münster:
27.11. - 23.12.2023
Stroll among mulled wine and Christmas lights
2 nights
Starting at € 269.00 in a double room
---
---