Seiteninhalt
Sports in Münster
Sporting activities in and around Münster
As a city of science with an excellent quality of life, Münster is able to attract people who attach importance to sporting activities, health and fitness.
A rich variety of cycling and running routes through the parks and Münster's green city centre, an extensive network of riding trails, and the high density of golf courses in Münsterland provide you with multiple options of sport activities.
Münster also has much to offer enthusiastic spectators. Top sporting events take place all year – from the USC volleyball women federal league matches to the equestrian sport event "Turnier der Sieger" ('winners' tournament) and the Sparkassen Muensterland Giro cyling race.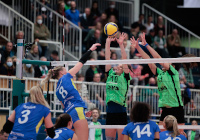 USC Münster e. V.
Volleyball stronghold Münster: the USDC women's team, German champions and cup winners a number of times, have been firmly established in the Federal Volleyball League for years.
---
---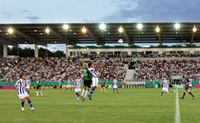 SC Preußen 06 e. V.
A club with a tradition: SC Preussen was founded in 1906, and it was also a founding member of the Federal Football League in 1963.
---
---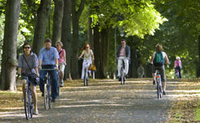 Cycling
Simply jump onto your bike saddle and explore Münster on two wheels with its numerous parks and sculptures.
---
---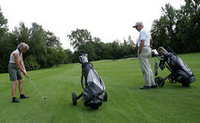 Golf
Visit Münster and improve your golf handicap. Magnificent golf courses in the city area and the surrounding park landscape are waiting for you!
---
---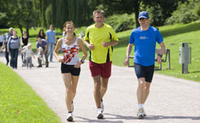 Running
Münster offers excellent conditions for running – and that's not only the opinion of Münster's runners. Don't forget to bring your running shoes with you!
---
---
Hiking
Everything from an extended walk to a day hike is possible on the former pilgrim's path and quiet hiking paths through Münster and the surrounding park landscape.
---
---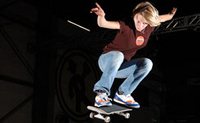 Skateboarding
Skateboarding and Münster have been one ever since Titus Dittmann brought the "boards" to Germany. It goes without saying that we also have good skateboarding spots!
---
---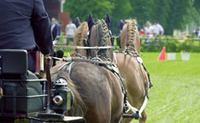 Horse riding
Münster – a city for the equine public. Here you'll find everything to make a horse lover's heart beat faster, from riding trails to exciting tournaments.
---
---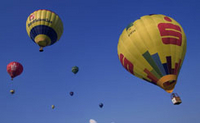 Ballooning
Experience an aerial view of Münster and enjoy seeing a bird's eye view of the park landscape of the Münsterland from a balloon.
---
---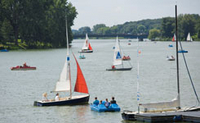 Water sports
You can set sail right in the heart of Münster, on the lake Aasee. The Ems and Werse also invite you to participate in an idyllic canoe tour.
---
---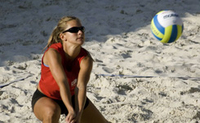 Other types of sport
Münster is a sporting city which offers you ample opportunity to be active throughout the year: beach volleyball, Nordic walking, bowling …
---
---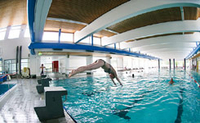 Open-air pools and swimming baths
Whether swimming fun for children or daily swimming training for athletes – you're welcome to use Münster's swimming facilities!
---
---