Seiteninhalt
About us
Scientific Office
With more than 50,000 students and around 15,000 employees, the higher education establishments are a centrepiece of the city. Münster is a city of science with its own way of life.
The Scientific Office is a part of Münster Marketing. It is the hub for the nine higher education establishments and the city and organises the connections between the institutes, the lecturers and the students and the people of Münster.
It is also its responsibility to organise special events in order to impart research results and scientific practice to the citizens.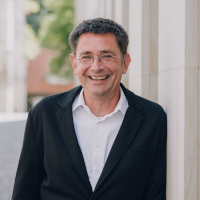 Dr. Matthias Schmidt
Dr. Matthias Schmidt
Phone + 49 (0)2 51.4 92-27 55
Fax + 49 (0)2 51.4 92-79 54
SchmidtMatthias@stadt-muenster.de
---