Seiteninhalt
Shopping and going out
Westphalian, modern, tasty!
You want to get to know Münster with all your senses? Then enjoy your meal here! Enjoy regional specialties such as Münsterland ragout, pumpernickel and Westphalian ham on the bone, experience delicacies during culinary city tours or allow yourself to be pampered by top chefs. Enjoy your meal!
Münster's gastronomy is just like the city itself – full of interesting contrasts: quite rustic in one place, modern in another, Westphalian-down to earth with international flair, with a sense of tradition and at the same time experimental. Connoisseurs will find the right premises for each taste – with everything from "absolutely tasty" to Westphalian-hearty and awarded with stars.
We have some tips for you so that you can see for yourself how good Münster tastes.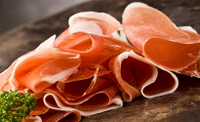 Westphalian cuisine
The Westphalian cuisine is hearty and down to earth. The best known regional delicacies include broad beans with bacon, Münsterland ragout and peppered beef stew.
---
---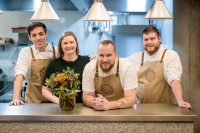 A star for two restaurants
Michelin Star for the "Coeur d'artichaut" and the "Ferment Fine Dining"
All of Münster is proud: The "Coeur d'artichaut" and "Ferment Fine Dining" restaurants were awarded a star in the "Michelin" restaurant guide in 2020.
---
---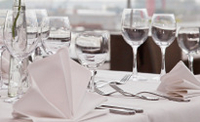 Award-winning restaurants
Whether Westphalian or international, traditional or creative-modern – Münster has numerous excellent restaurants waiting for you. Allow yourself to be pampered
---
---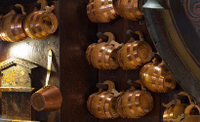 Pinkus Müller Altbier brewery
There was a time when there were 150 Altbier breweries in Münster but today there is only one: Pinkus Müller. The brewery exports all over the world and serves traditional Westphalian cuisine in its brewery.
---
---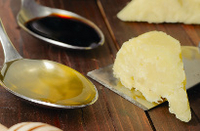 Guided tours & more
Become a Pottkieker, a pot-looker and acquaint yourself with the Westphalian cuisine during a guided tour of the city or a cycling tour.
---
---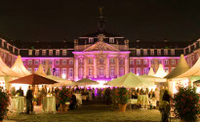 Event "Münster verwöhnt"
On a summer weekend, restaurants and renowned top chefs from the Münsterland present you with the finesse of the high art of cooking with the baroque city castle as a backdrop.
---
---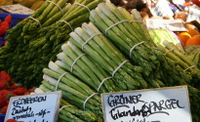 Weekly market
A large weekly market takes place in the shadow of the cathedral every Wednesday and Saturday. This is where you will find everything that is typically Westphalian and delicacies from all over the world.
---
---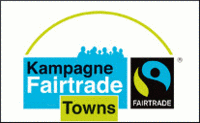 Fairtrade Town Münster
Fair trading, fair shopping, fair living – Fairtrade towns are available in 23 countries on 5 continents. Münster has also had this title since September 2011.
---
---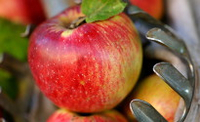 The taste of the Münsterland
Fresh fruit and vegetables direct from the producer, hearty sausages from the farm slaughterhouse, inns and restaurants with regional specialities – the Münsterland is the right place for you if you love fresh enjoyment.
---
---