Seiteninhalt
Bicycle capital
Bicycle tours in and around Münster
About 4,500 kilometres of signposted bicycle paths take you out of the city centre and into the gorgeous, mostly flat parkland of the Münsterland. Cycle straight ahead or follow one of the many theme routes. We have compiled the most beautiful ones at a glance.
Comprehensive cartographical material for some tours can be obtained for prices of only EUR 1.00 to EUR 15.00 maximum (plus mailing expenses) from the Münster Information Centre.
Münster Information
Heinrich-Brüning Straße 7
Tel. + 49 (0)2 51/4 92-27 10
Fax + 49 (0)2 51/4 92-77 43
E-mail info@stadt-muenster.de
Mon-Fri 8.00 a.m.- 6.00 p.m.
Sat 8.00 a.m. - 4.00 p.m.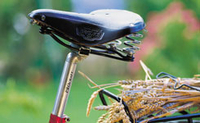 Bicycle tours in and around Münster
Expeditions by bicycle
---
---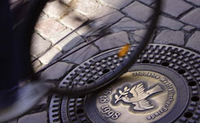 Route of Peace
Following the trail of the Peace of Westphalia
---
---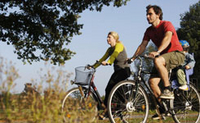 EnjoyNatureRoute
Bicycling with all your senses
---
---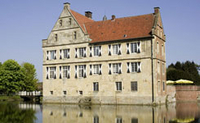 Route of 100 Castles
The queen among the bicycle tours
---
---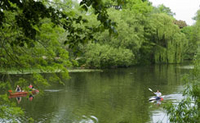 Werse Bicycle Route
Between spring and mouth of the Werse river
---
---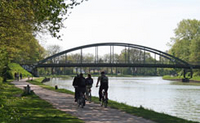 Bicycle Route Dortmund-Ems Canal
From the Ruhr to the mud flats
---
---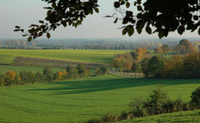 European Bicycle Route R 1
Across the Münsterland
---
---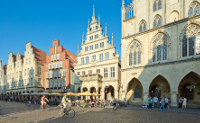 Bicycle tour "Historische Stadtkerne"
390 kilometres through Westphalia
---
---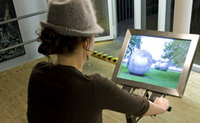 Bicycle route Sculpt(o)ur
Following the trail of the sculpture exhibitions
---
---