Seiteninhalt
Münster tailor-made
A weekend in Münster
Not only can you spend a weekend in Muenster discovering the city centre, but you'll even have time for a cycling tour. We wish you lots of fun!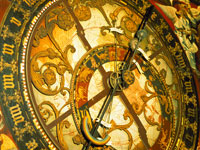 Astronomical clock
Saturday morning
Start the day with a visit to St. Paulus-Dom (Cathedral) with its foundation stone which was laid in 1225. We particularly recommend the astronomical clock, a masterpiece of the late Middle Ages and the cathedral treasury with its unique art treasures of gold and textiles.
---
---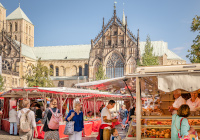 Weekly market
You can then enjoy the hustle and bustle of the weekly market in the shadow of the cathedral. Here, you will find everything which is typically Westphalian, international delicacies and marketeers who like to chat (7.00 a.m. – 2.30 p.m.).
---
---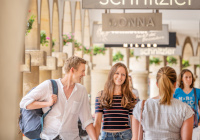 Prinzipalmarkt
The historic old part of the city offers you a special shopping experience. You should also take the time to visit the Friedenssaal (Hall of Peace) in the Peace of Westphalia Rathaus (Town Hall) on Prinzipalmarkt.
---
---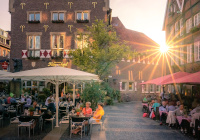 Westphalian hospitality
Lunch
Enjoy Westphalian hospitality in one of the traditional restaurants in the old part of Münster.
---
---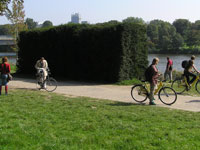 Being mobile on two wheels
Saturday afternoon
A cycling tour is an absolute necessity in the Bicycle Capital Münster: Visit exhibits in public spaces in the scope of the "sculpture.projects" exhibitions from 1977, 1987, 1997 and 2007, together with "StadtLupe".
---
---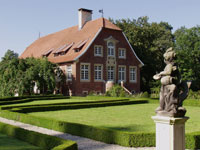 Haus Rüschhaus
or
The "Following the footsteps of Annette von Droste-Hülshoff" cycling tour follows the Pättkes (cycle paths) to the poet's country home, Haus Rüschhaus and the Burg Hülshoff (Hülshoff Castle), one of Westphalia's most romantic moated castles, among others. Maps are available from Münster tourist information centre.
---
---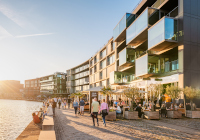 Kreativkai harbour quarter
Saturday evening
In the Kreativkai harbour quarter, you can enjoy excellent food with a waterside view, listen to good live music or celebrate and dance until the early hours of the morning.
---
---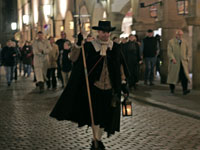 Night watchman
or
Accompany the night watchman through the dark streets in the old part of the city in the light of a lantern.
---
---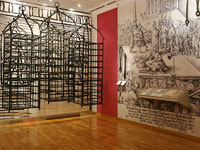 Stadtmuseum Münster
Sunday morning
The Stadtmuseum Münster (City Museum) shows you the history of the city from its beginnings to the present in 33 thematic areas, all with free admission!
---
---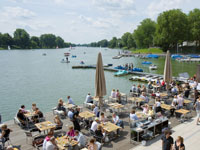 Aasee terraces
Lunch
Enjoy the view of the Aasee (Lake Aa) from one of the bars and restaurants on the Aasee terraces.
---
---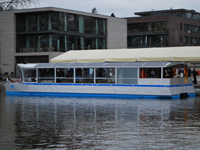 Solar boat SOLAARIS
Sunday afternoon
The solar boat SOLAARIS crosses the lake, bringing you to Münster Allwetterzoo (All-weather zoo) or the Mühlenhof Freilichtmuseum (Open Air Museum) via the lake.
---
---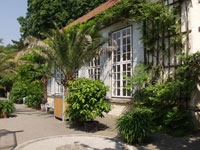 Botanischer Garten
or
What about taking a walk on the Promenade which surrounds the old part of the city? A tip for plant fans: visit the 200 year-old Botansicher Garten (botanical garden) in the castle garden!
---
---